In many places, such as ports, mountainous areas and mines, it is difficult for vehicles to get in and out, and there are many engineering vehicles that are inconvenient to move. Moreover, the construction site is often located in deep mountains, remote mountainous areas, roads are blocked or it is impossible or impossible to go to the gas station for normal refueling for other reasons, that is, oil tank vehicles or unit owned vehicles are required to supply oil. In order to facilitate extraction and counting, Mini petrol pump fuel dispenser must be installed on refueling vehicles or self owned oil transportation vehicles.
There are many uses of mini fuel dispensers, such as refueling for engineering machinery, mining machinery, heavy machinery, ship owners refueling for construction vessels, automobile rescue refueling, field Diesel Generator Set refueling, internal accounting of oil used by factories and enterprises, self-priming metering and filling of weak corrosive liquid in chemical enterprises, refueling of military vehicles or equipment, metering and mixing of liquid in scientific research institutions, etc Metering, filling and transportation of edible oil and other liquids with good fluidity and weak corrosivity.
Mini mobile fuel dispenser is a novel diesel dispenser with the upside of low running cost, decreased size and versatility. Standard rigging: self-planning vane pump, mechanical flow meter, 4m hose, customized gush, utilization channel.
These mini fuel dispenser offered by us are accessible and easy to use.
| | |
| --- | --- |
| Model No | LT12B-540 |
| Accuracy | ±0.2% |
| Flow Range | 20-80L/min |
| Flow Rate | 50L/min, 60~80L/min,100~150L/min,180~240L/min |
| Relative Humidity | 20% - 95% |
| Power Supply | DC 12V /24V |
| Power | 500W |
| Revolving Speed | 2850r/min |
| Max.Pressure | 4 Bar |
| Voltage | 12v/24v/220v/380v |
| Suction/Lift | 25m/25m |
| Single Range | 0.0-99999.9L |
| Accumulative Range | 0-99999L |
| Total Weight | 45KGS |
| Range of Price | 0.00-$99.99 |
| Temperature Range | -20°c-50°c |
| Total Amount Range | 0-$99999 |
| Inhalation Caliber | 25mm |
| Measure Minimum | 5L |
| Discharge Caliber | 20mm |
| Size | 550*520*380 |
| Medium | Petrol, Gasoline, Kerosene, Diesel, Adblue |
| Transport Package | Carton, Wood Case |
| Nozzle | Opw, Zva, Tatsuno, Husky, Healy, Automatic |
| Certificate | OIML, CE, Atex, Sira, Coc, Soncap, Saso, Nrcs, CMC |
1.Streamlined appearance design: soft lines, no edges and corners, beautiful;
2.Noiseless: Domestic first mute type fuel dispenser in China, it very quiet when them are working, refused to noise interference;
3.Continuous gas three hours without a fever burning motor, through the continuous pumping of oil for 24 hours and severe testing (domestic of same as tanker filling oil 20 minutes on heating, burning motor);
4.Folding mobile handle, easy to move;
5.Unique to shoot up, close the gun shut function, to achieve remote boot, shutdown, man-machine integration;
6.Double-tiers-filtering ;
7.With double-layer steel wire mesh, wear-resisting, corrosion resistance, pressure resistant tubing;
8.Unique capacitor protection design for control board to provide security barriers.
Product Display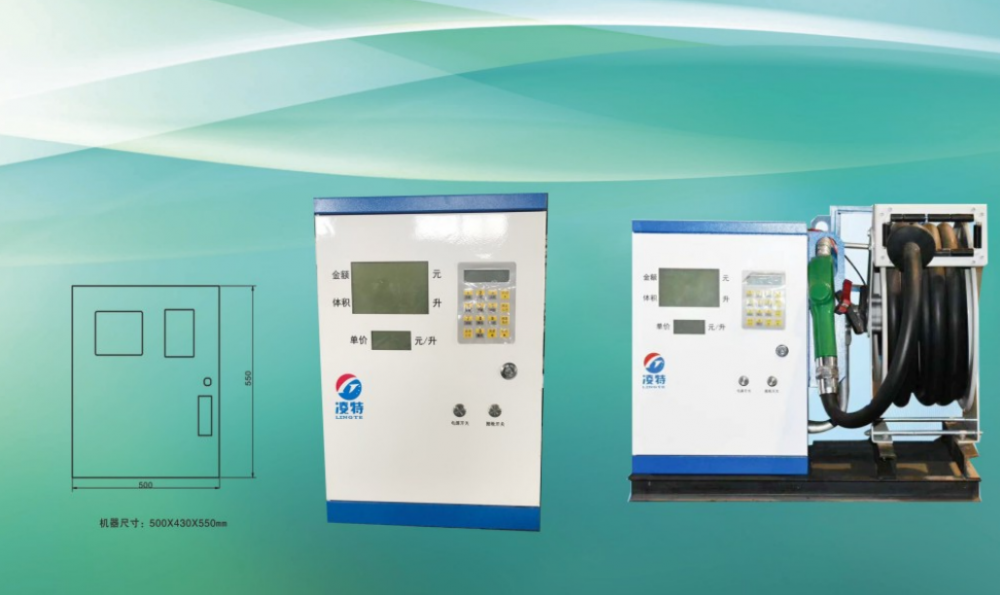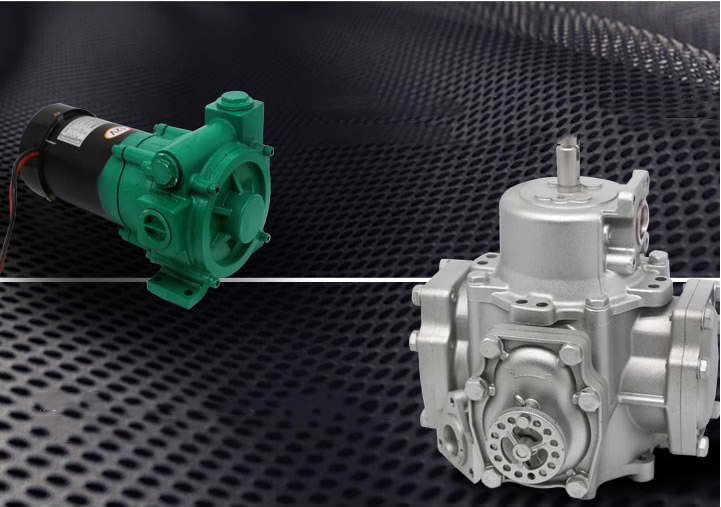 The flowmeter has an accuracy of three thousandths, piston flowmeter
Internal structure display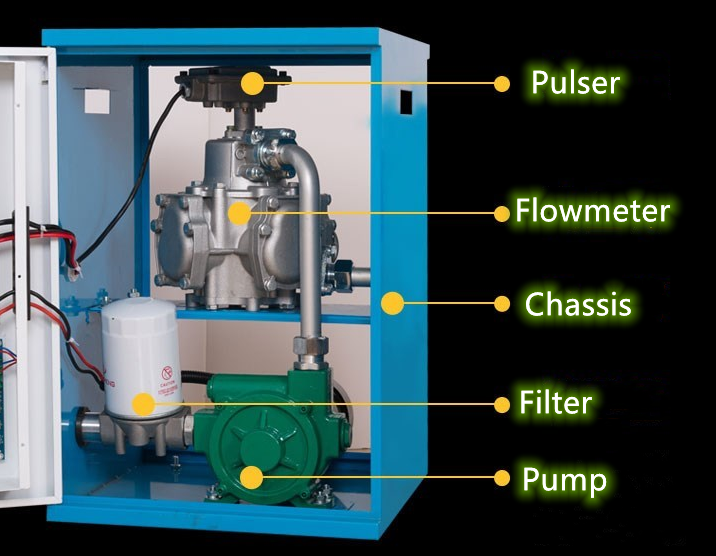 Five Advantage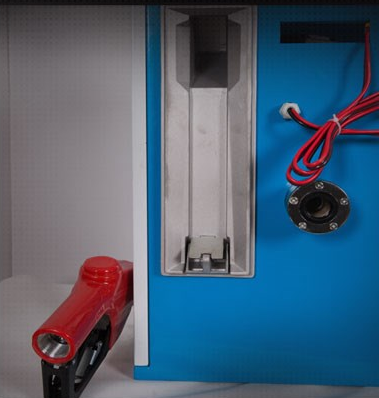 1.Easy to operate,Carry the nozzle and refuel,Automatic shutdown of hanging nozzle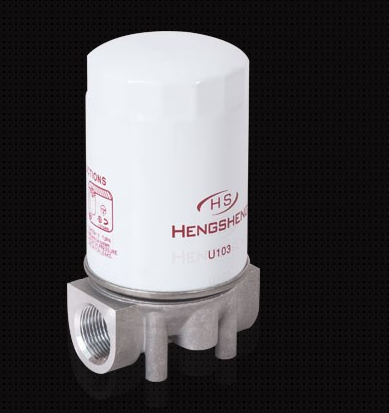 2.The self-contained filter can filter the impurities in the oil and protect the oil pump and flowmeter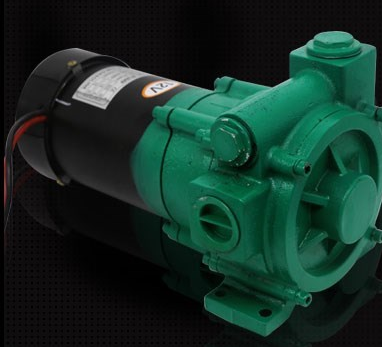 3.Large flow silent refueling pump, low noise, high power and fast oil delivery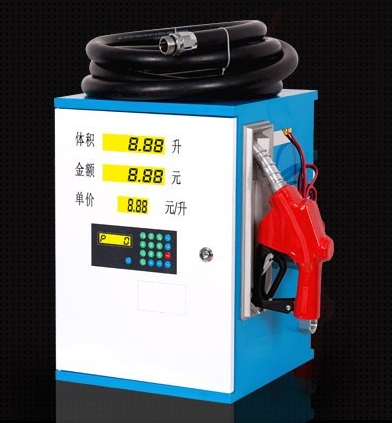 4.The mainboard has powerful functions. The total accumulation can be checked, the total amount can be checked, and the refueling record can be checked and called out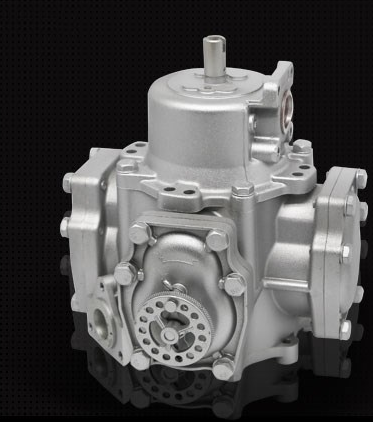 5.Piston flowmeter has high precision and small error
Partener Customer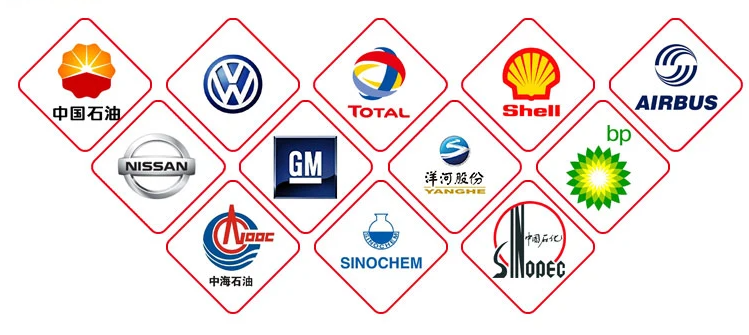 Certificate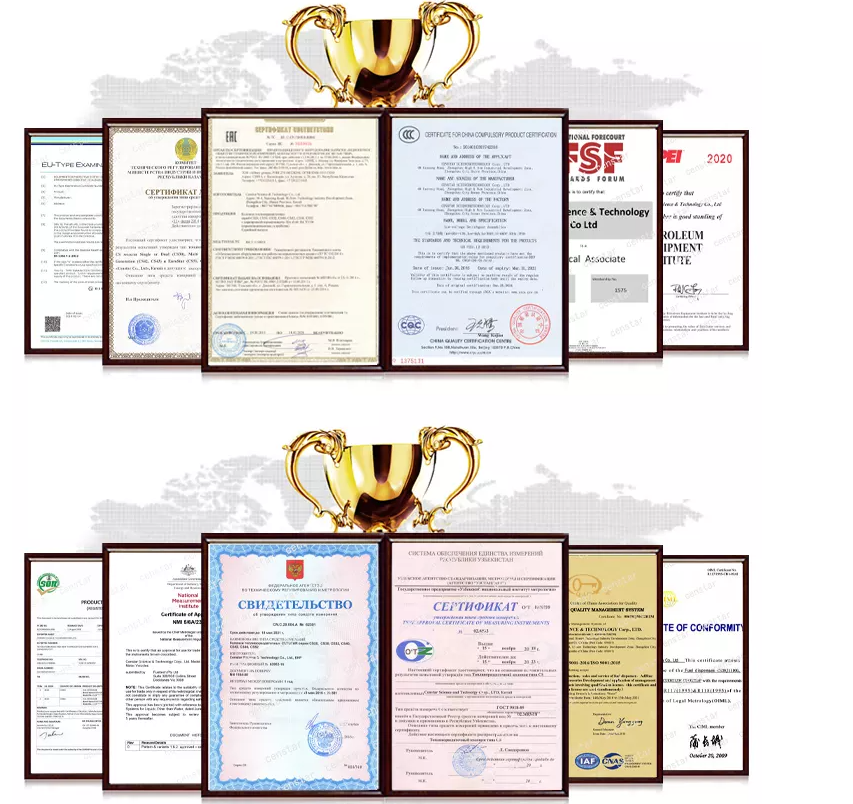 Application